I met Lisa Donovan when I moved back to Nashville for the second time. After finishing grad school, part 1: my MA in Community Arts at the Maryland Institute College of Art, I found Tennessee a helpful respite and transitional place before leaving the United States and making my life mostly overseas. I lived with my dad for a few months in Franklin and then settled into a little house near Shelby Park in East Nashville. I did everything under the sun to bring in money back then: working part time at The Turnip Truck, organizing and participating in art shows, teaching art classes at Cheekwood and USN, the Renaissance Art Center in Dickson and the Rescue Mission. My path crossed with Lisa when I collaborated with my friend Camilla Spadafino on a project with her then Grade 2 students at Lockeland Elementary School – Lisa was one of the few parents who came to our opening reception for this group project at the Nashville Metro Arts Commission. 
I watched Lisa's life with food carefully, although she probably didn't know this. I asked to be taken to Husk by my parents for my birthday one year because I knew her desserts were on the menu. I wanted so badly to attend one of her community dinners with Buttermilk Road Sunday Suppers, but I couldn't afford it at the time. So, I read about these dinners instead and visualized what they were about and how they celebrated community. Our paths most likely crossed many years earlier, when I moved to Nashville for the first time, around 2001. I was at the grand opening of the Frist Center, the red carpet opening of the Country Music Hall of Fame, taught lots of classes at the Creative Fitness Center and the Green Hills YMCA, had a studio at The Fugitive (RIP), opened my own teaching studio out of my house, painted shoes at Kiss My Feet in Hillsboro Village, worked the after school program at USN with Emily Holt, babysat a lot (Hello Michelle and Dave Palmer!), and participated in every possible art show/happening I could find. Lisa is absolutely correct in her book when she remarks on that time in Nashville as being incredibly special. Now lost.
This memoir that Lisa has written is wonderful. It is transportive and mouthwatering, heartbreaking and inspiring. It champions women and hard work and food and stick-to-it-ness. As I listened to Lisa read the words of each page, I had to eat or find something similar to whatever she spoke about. Even so much as making my friend Tori drive out-of-town in central Kentucky, about an hour, late one Thursday night, to find some homemade pie (thank you, Elizabethtown!). Even as I taught art camp this past week in Danville, Kentucky, I found myself looking for juicy apricots, buttermilk, grits with sorghum, tortillas with butter and salt. I listened again to Dolly Parton and Hank Williams and thought about life in a way that I hadn't in a long time, sad that I made the choice to leave Nashville in those early days.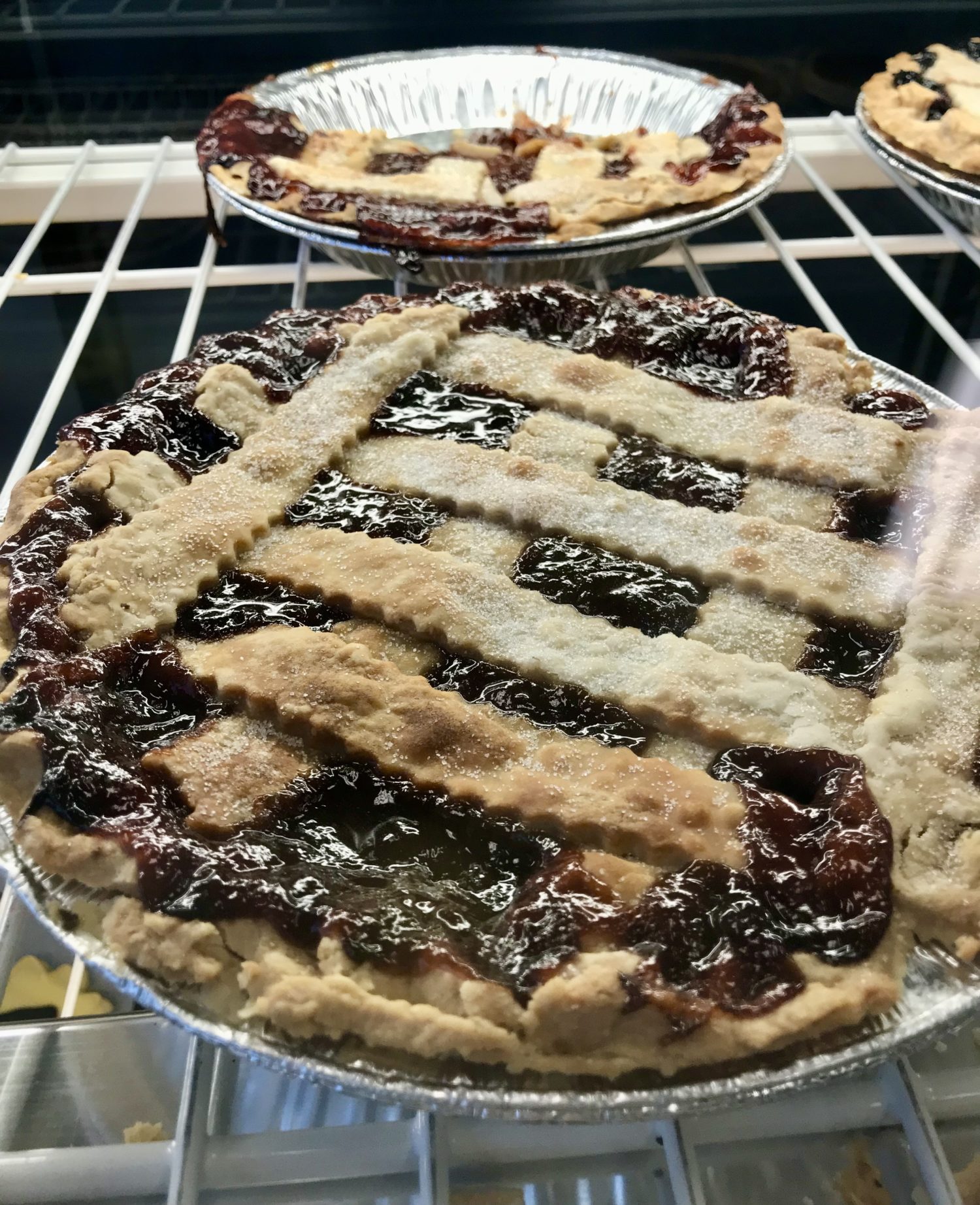 I am so excited about this book. It sits in the same headspace that my other favorite book, To Shake the Sleeping Self by Jedidiah Jenkins occupies. I will listen to Our Lady of Perpetual Hunger on repeat for years to come. Thank you, Lisa, for letting us in. You are wonderful. This book is magic.